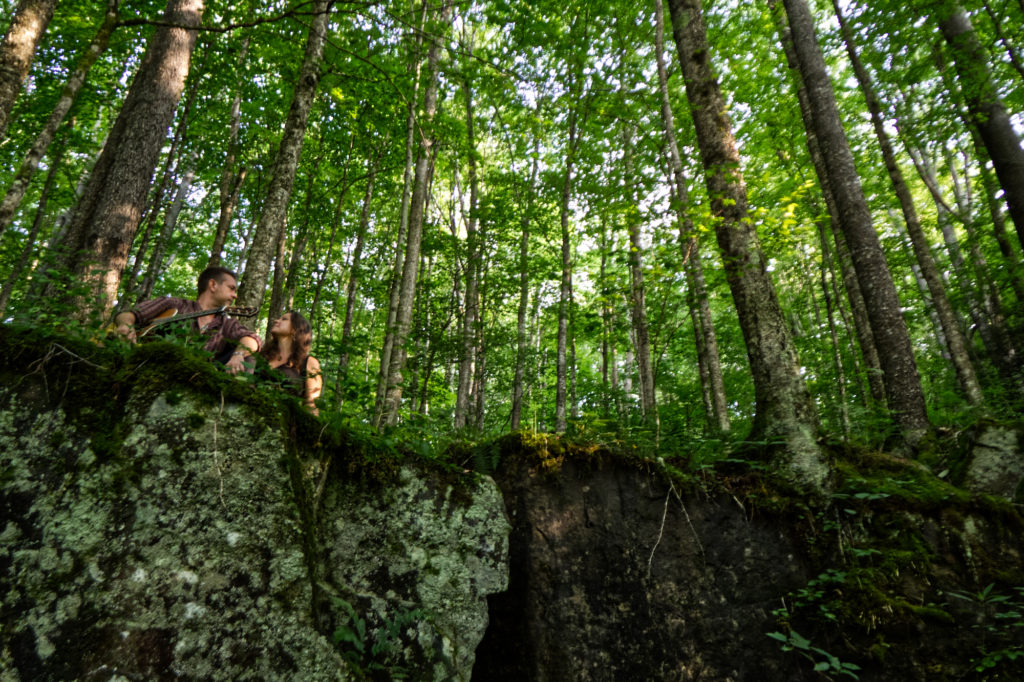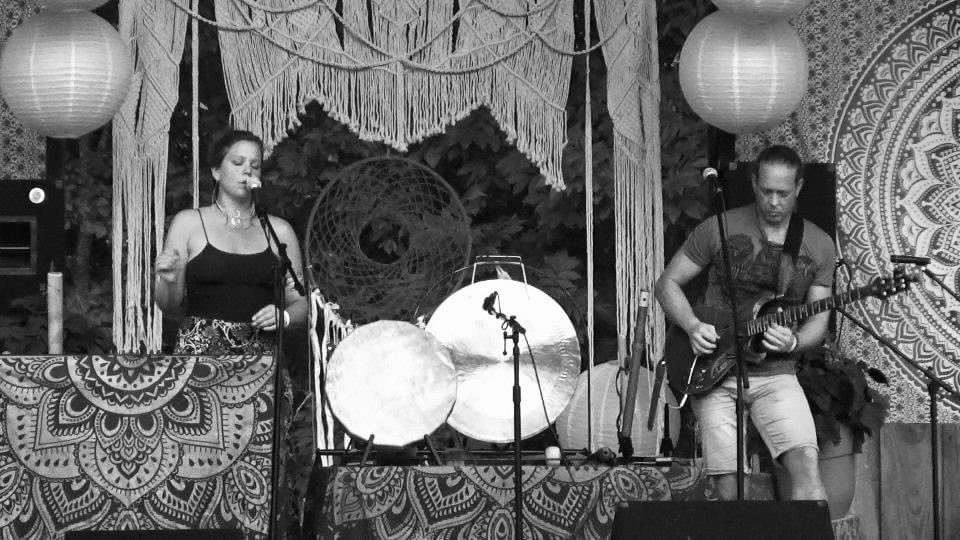 Woven Green is the musical vision of multi-instrumentalist husband and wife duo, Jim Cash and Ashley Cash. The couple creates songs and soundscapes that are transportive and cathartic, and have "an undeniable healing effect on body, mind, and soul"(Indie Music Discovery).
Woven Green's music invites listeners to journey into something deeper – a connection, a remembrance, and an inspirational experience.
The couple has released several albums, four of which have been fully fan funded. Active since 2009, Woven Green's output has garnered multiple awards, most notably winning first prize in Relix Magazines' Jam off Competition.
Their album Into Bloom has received stellar reviews and has been described as "thrilling, electrifying, dynamic, and inspirational" (–The Ratings Game).
Songs from Into Bloom have been on rotation at a growing number of College and Independent radio stations across the US and Canada. The album has been licensed for use on major TV networks such as the Discovery Channel and TLC among others.
Woven Green have been actively performing and producing their craft as a musical partnership for more than 12 years. They are local to Washington, DC USA. Woven Green is currently recording their next albums.

READ THE FULL HISTORY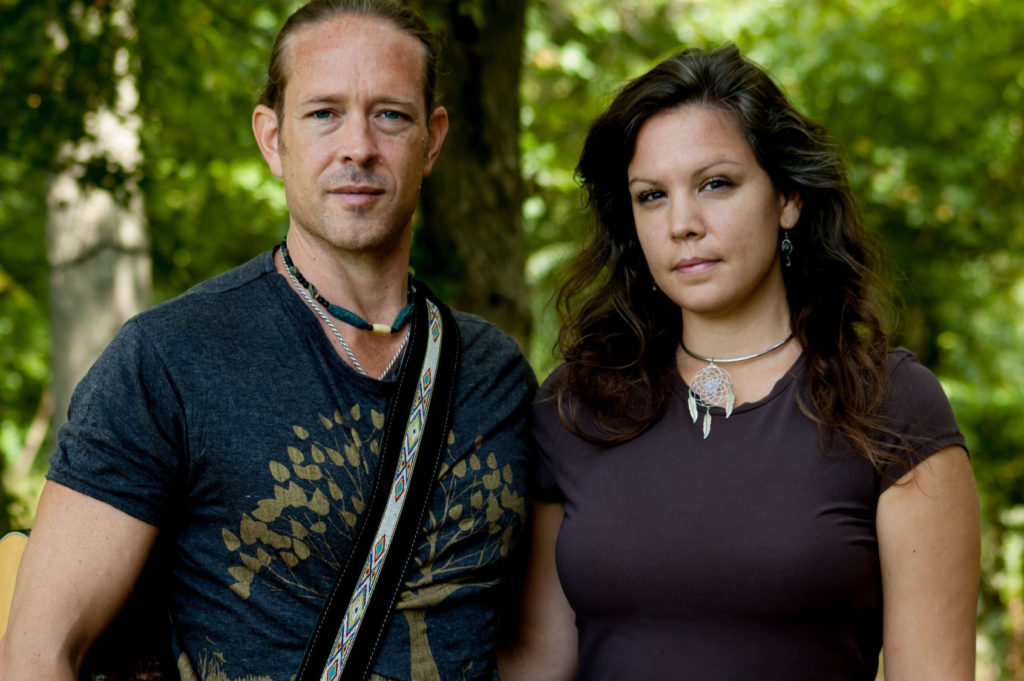 Woven Green deliver a soul nurturing, spirit lifting blend of folk, rock, World and New Age styles for a passionate, emotion stirring wall of sound that has an undeniable healing effect on the mind, body and soul...In other words, Woven Green's music is super food for the soul. Don't forget to clean your plate! And you'll probably want seconds!"

–Joshua Smotherman, Indie Music Discovery
"… a gorgeously textured collision of rock's drama and folk music's deft and dexterous nature, of pop's infectiousness and accessible melodies, and a wonderfully spiritual narrative and joyous sonic heartbeat…Why be a side note forced into the margin of the existing musical record when you can start writing a whole new chapter for yourself?"

-Dave Franklin DANCING ABOUT ARCHITECTURE